Asa-tro Photography
Hey here's some interesting info I just read (you may already know this stuff!).
I've been trying to find out if it's worth dissecting my canon DSLR T2i and removing the IR filter for better astrophotography.  
By removing the IR filter I can get RGB+IR light. The cool thing is that I could still use the camera as a normal RGB camera by simply sticking on an IR cutting filter externally… (The only issue I have to investigate is that the focal length is affected by removing the internal IR filter, so I'd lose infinity focus unless I cut or buy a squarish piece of totally transparent glass to stick in it's place…….)
At any rate I found this surprising piece of information: lots of great photos of planets/nebulas and shit are taken with a fucking piece of shit WEBCAM!!! yeah… crazy. BLEW MY MIND.  Actually some of the forums were talking about that a webcam's DENSER arrangement of pixels on the sensor are better suited for telescopic light versus a DSLR's larger sensor…
A lot of people say the main advantage is being able to take hundreds of photos or even just a video clip and then using software to (1) accumulate and stack the light and (2) eliminate noise by subtracting dark frames….
The incredible thing is that people are using relatively small 6" or 8" scopes with a webcam hotglued on the end to get this: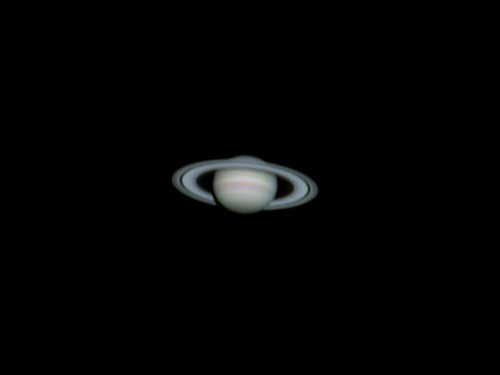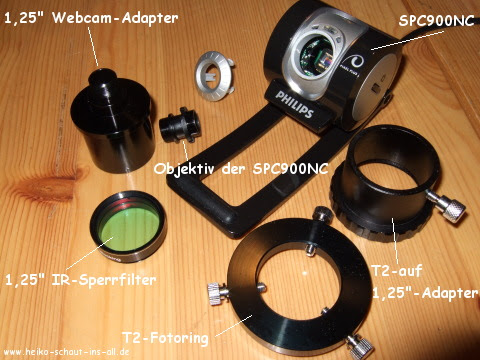 So now I'm trying to figure out what software people use to do this… one is called "registax" but I don't think they have that for mac.
I guess it's good news because it's less incentive for me to tear apart my perfectly good dSLR, and the other camera equipment is so cheap and shitty I could find it at a truck stop!
I also discovered that tons of the awesome astrophotography is actually just HEAVILY PHOTOSHOPPED and not straight-from-camera. Here's a quick sample I made: 
same photo P'Shopped:
…. That's how people get all the color and depth… This is a shitty picture to begin with though.
Anyway, that's not the end of the world because it means I don't really have to buy a new camera just to get photos like the pros… just a little time on photoshop.
okay well time to go to sleep!… (I'm going to make a simple motorized barn-door camera tilter for tracking stars during the earth rotation… I could probably easily 3D print a few extras!)
(I STILL HATE TUMBLR… CAN'T FIGURE OUT HOW TO MAKE IT SIMPLE, ELEGANT WITH A FEW TABS ON DIFFERENT TOPICS I LIKE TO WORK ON!)